KINDT offers NDT LEVEL-I/II Training and Certification as pet ASNT SNT TC 1A norms. These programmes shall be conducted both Off-site and Onsite.

Regular courses:
There are any training and certification programmes being conducted as per our training calendar on a monthly basis at our Hyderabad training facility
Part time courses:
The programme shall be conducted for the suitable timings to the employees
Training at customer premises/Custom built programmes:
The Institute caters to the Industry's specific requirement by designing custom built training to suit industrial unit's time and work schedules without losing man-hours/man days.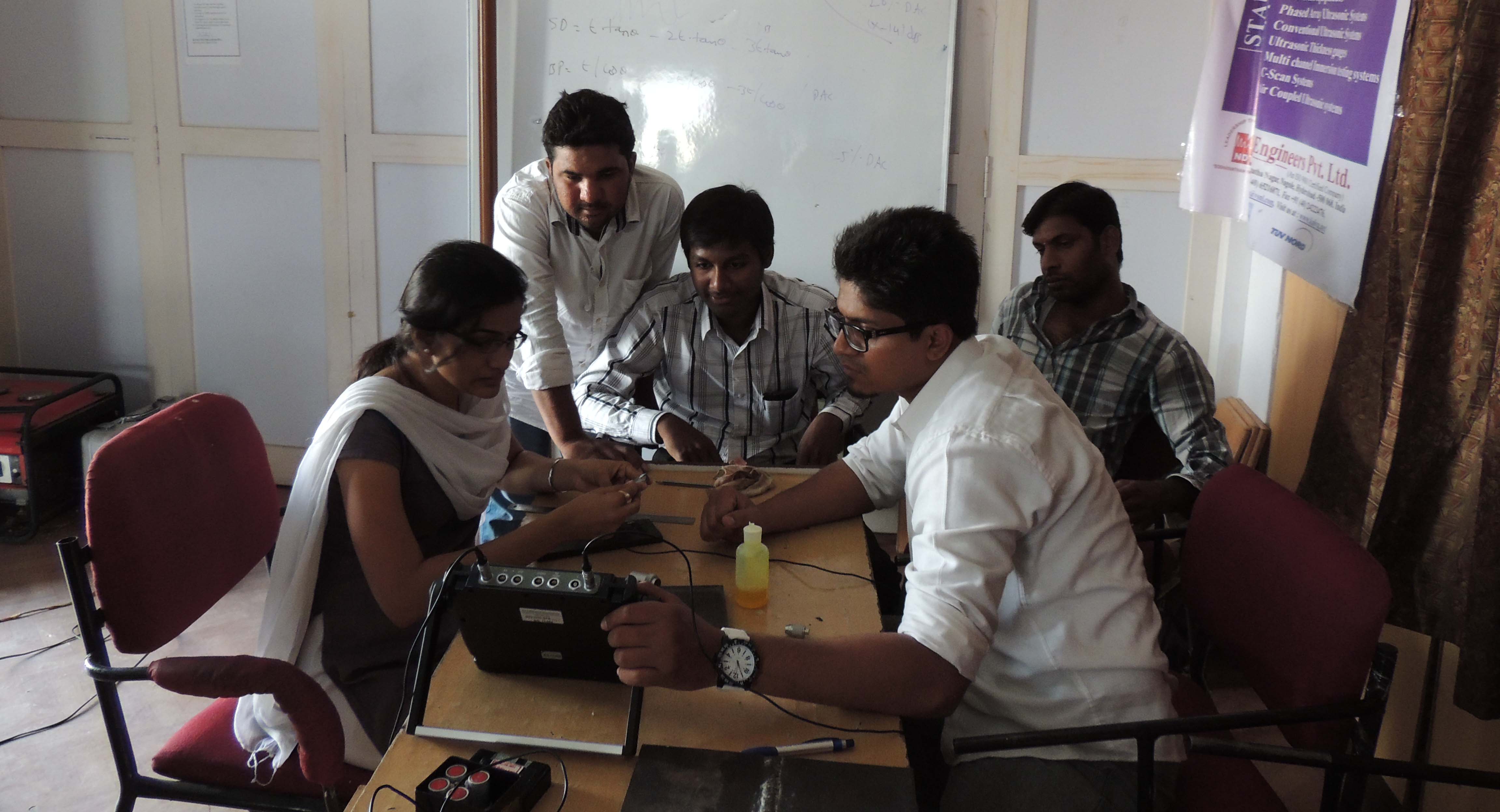 ---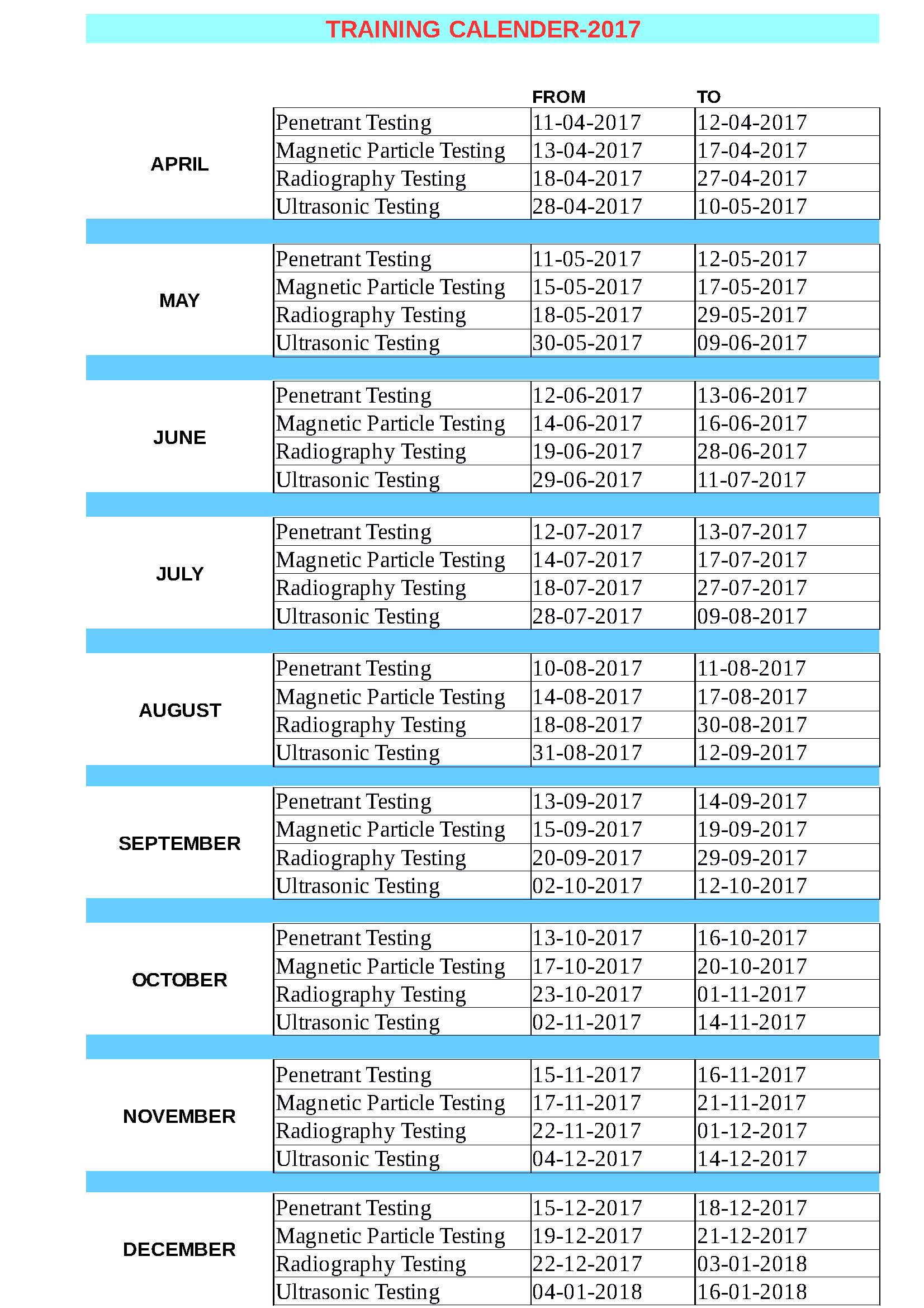 ---
Frequently Asked Questions
1. What is NDT?


It is a way of testing without destroying. This means that the component can be used and that the non destructive testing method has done no harm.

2. Where is NDT useful?


NDT is useful in quality, inspection departments of all heavy engineering, Defense, Railways, Automobiles, Power sector, Oil and gas fields, Aircraft maintenance, Aerospace, Engineering construction companies etc

3. Why should I do the course at KINDT?


With over 20 years and 1, 00, 000 hours of teaching experience Internationally qualified In-house LEVEL-III personnel striving for quality education Hands on practice on latest imported equipment of various makes during practical sessions for each method

4. Is there any placement assistance from KINDT?


PLACEMENT ASSISTANCE: As a service to the society the Institute through its Manpower Wing has been placing NDT professionals in the country in attractive positions in GULF and Far East and turn around the lives of several, young, aspiring engineers in the country. The Institute has coined a slogan for young engineers to change their thinking from Chasing careers to choosing careers and has been on the forefront in offering counseling services

5. We have graudate engineers working for more than a decade , can we certify them directly ?


No, Education, Experience, Training, Examination and Certification is the route.

6. Why do you give training for so many days while some keep the training short ?


We follow STRICTLY the recommendations of document recommended for training, examination and certification and it is specified there the number of hours of training to be imported as a MINIMUM and hence we are helpless.

7. Your fee is higher compared to others in India ?


We have a TEN year standing in the market in India and we do not intend to fly by night. To sustain in the market , we need to work the price structure. Secondly, compare the quality of training too while comparing with costs for ex : we train with modern Digital Flaw detectors of repute makes like KrautKramer, Sonatest etc can you say about others.
---